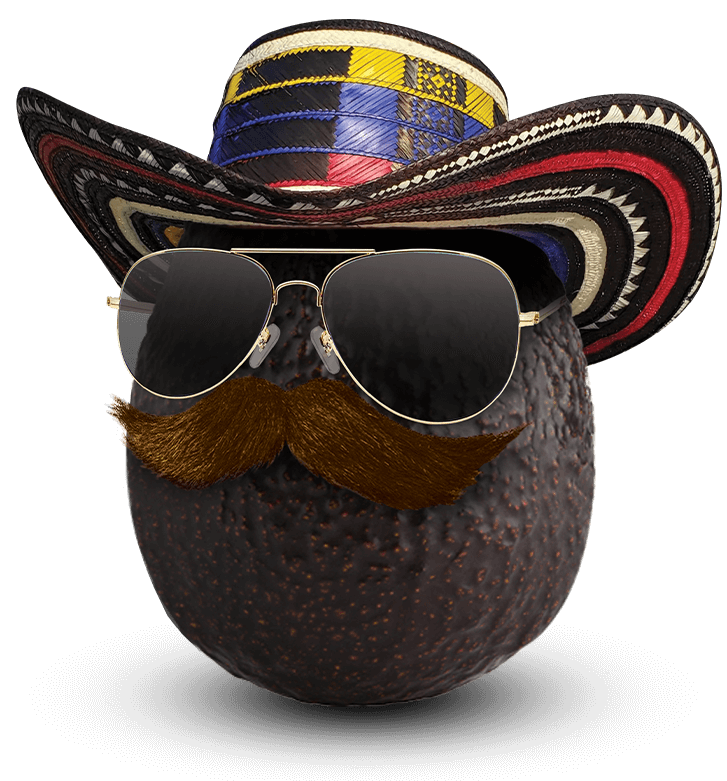 We know it's the avocados that make us the same, but it's the location that makes us different.
Colombian avocados are the only tropically grown Hass avocados. The Cordillera Occidental, Central and Oriental mountain ranges of the North Andes are tropical rain forests home to rich sources of biodiversity and avocado orchards. The tropical climate spanning over 110,000 acres is an avocado oasis of perfect temperatures, warm sun and life-giving rains that provide an ideal year-round climate to grow this beautiful creamy fruit.
We take full advantage of our geographical location at the top of South America. This location provides us unique access to shipping ports on both the Atlantic and Pacific Oceans allowing for some of the quickest shipping arrivals of high-quality, fresh product to the United States and beyond.
Colombia Avocados:
Your new avocado world waiting to be discovered.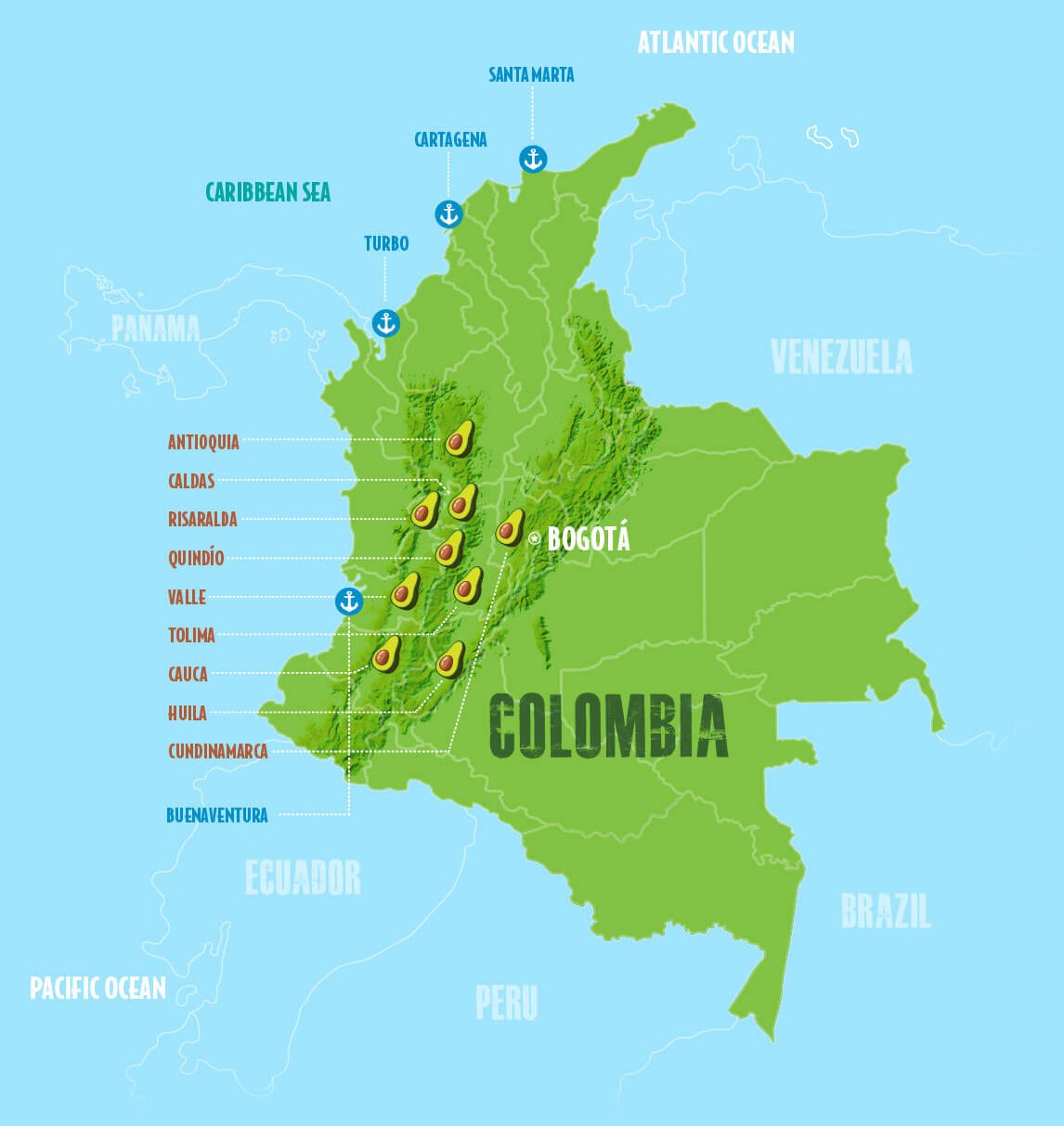 Colombia Avocado Shipping Times
Colombia's location is prime, with access to both Atlantic and Pacific shipping routes providing easy access to major global markets with well established logistics solutions.
There are four major ports, with most avocados coming from the Port of Cartagena. When you think Colombia, think proximity. Your avocados are just days away* from delivery in ports around the U.S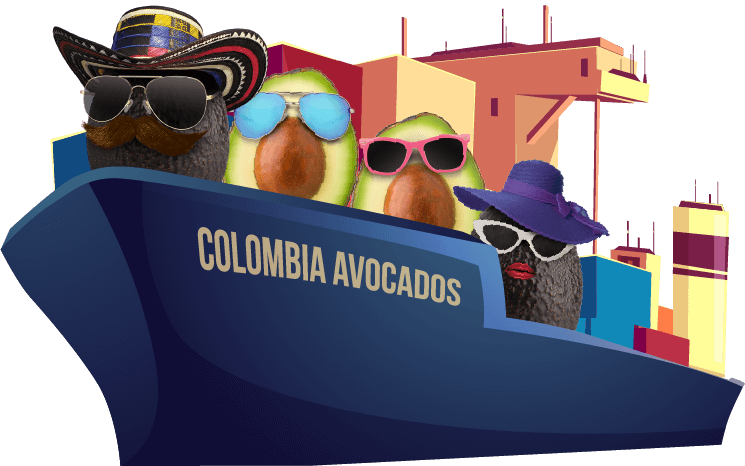 *These shipping times are estimates only. Shipping and delivery estimates are not a guarantee.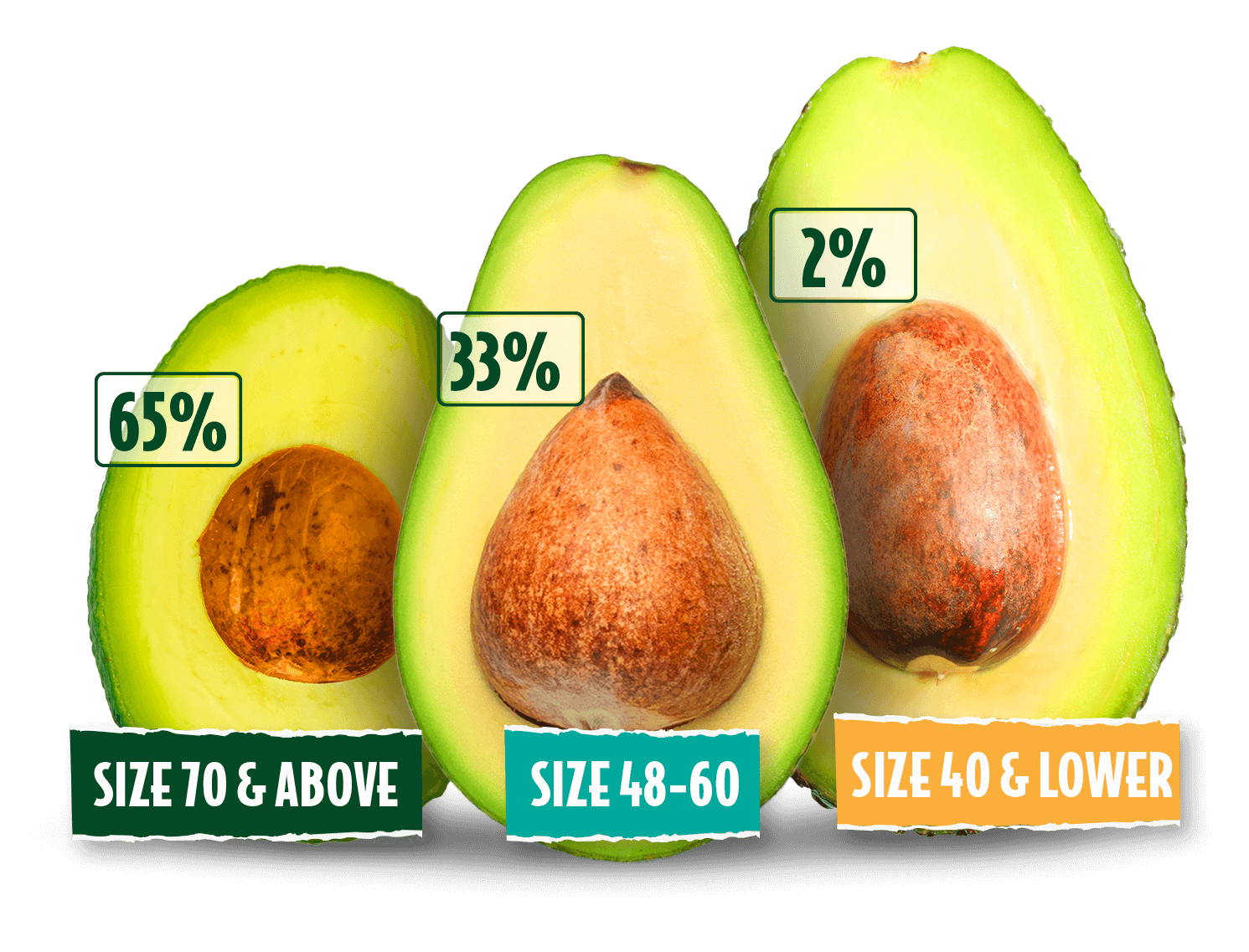 Sized to Perfection
QUALITY AVOCADOS INSIDE AND OUT
They say true beauty is on the inside and Colombian avocados are no exception.
Our avocados come in a variety of shapes and sizes, which means more opportunities in store. We pride ourselves on growing quality produce that can work together with other avocado suppliers, by shipping avocados nearly all year-round to meet demands.
In short, we bridge the gap on avocados so that everyone can experience the creamy texture of this amazing fruit regardless of the season.