DEMAND FOR AVOCADOS CONTINUES TO GROW.
Avocado consumption in the U.S. has grown to 8.1 lbs. per capita in 2018, up from an average of 2.26 lbs per capita in 2000. This is an increase of over 258%!
Partner with Colombia Avocado and get your marketing tools to take advantage of all the benefits of Colombia avocados.

RETAIL MARKETING & PROMOTIONS
OUR NEW AVO WORLD HAS OPPORTUNITIES TO WORK TOGETHER
Promotional assets are available for partners interested in retail and in-store advertising.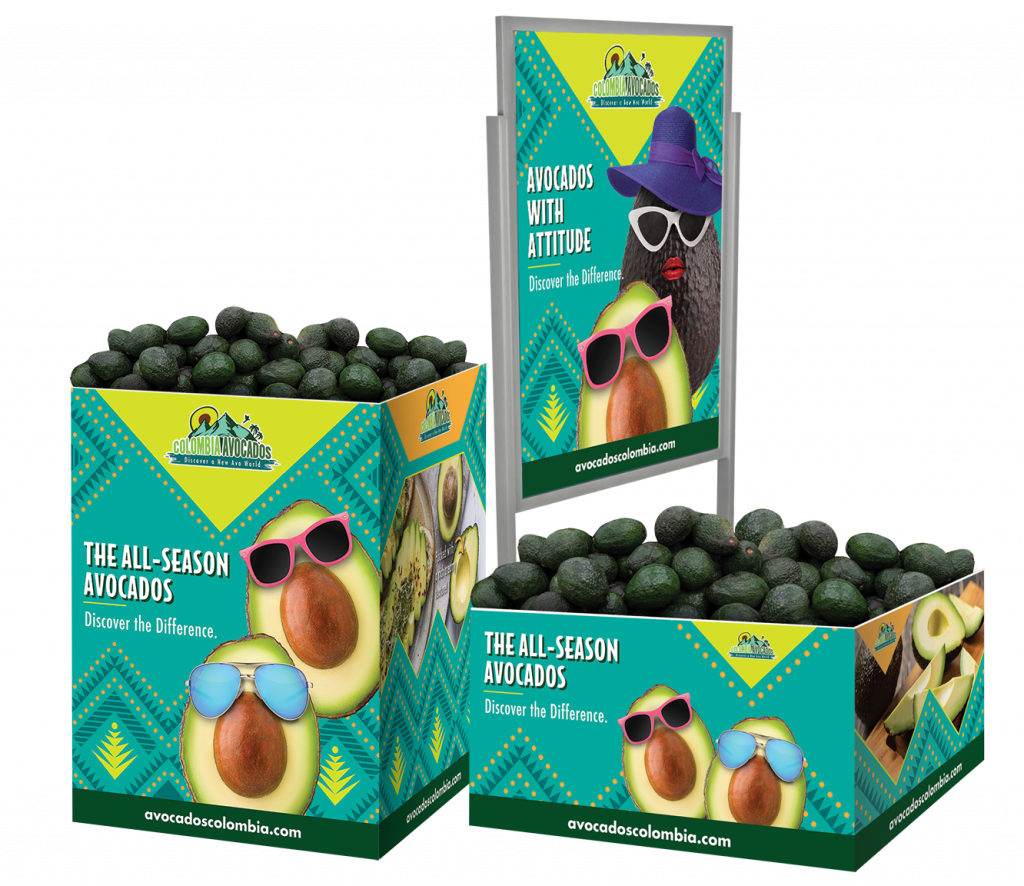 * Pricing ad examples above are samples only and not indicative of actual pricing or discounts.
Strategic placements of avocados in different departments can strengthen shoppers' associations with different consumption occasions.
There are many organizations in the U.S. that work directly with avocado growers in Colombia. Contact us to be given a list of suppliers.